ANTIDEGREE SHOW 2019

🎓❌🎓🚫🎓❌🎓🚫🎓❌🎓🚫🎓❌🎓🚫🎓❌🎓🚫🎓❌🎓🚫🎓❌🎓🚫🎓❌🎓🚫🎓❌🎓🚫

The ANTIDEGREE SHOW provides a space for artists who do not have an art degree to showcase their
work and meet with potential gallery representatives or curators. Just like an end-of-year show at a higher
education institution, each participant will have a space to showcase a project they have been working
on, gain exhibition experience and meet external audiences. Galleries and curators looking to work with
artists without formal training are invited to the opening event to view work and meet with artists.

The ANTIDEGREE SHOW 2019 was held at LOFT, Croydon Arts Store, Croydon from the 15th to the 21st of
June. The event ran as part of ANTIUNIVERSITY NOW, a collaborative experiment to challenge
institutionalised education, access to learning and the mechanism of knowledge creation and distribution.

Interested in hearing more? Sign up to our mailing list for updates on the project.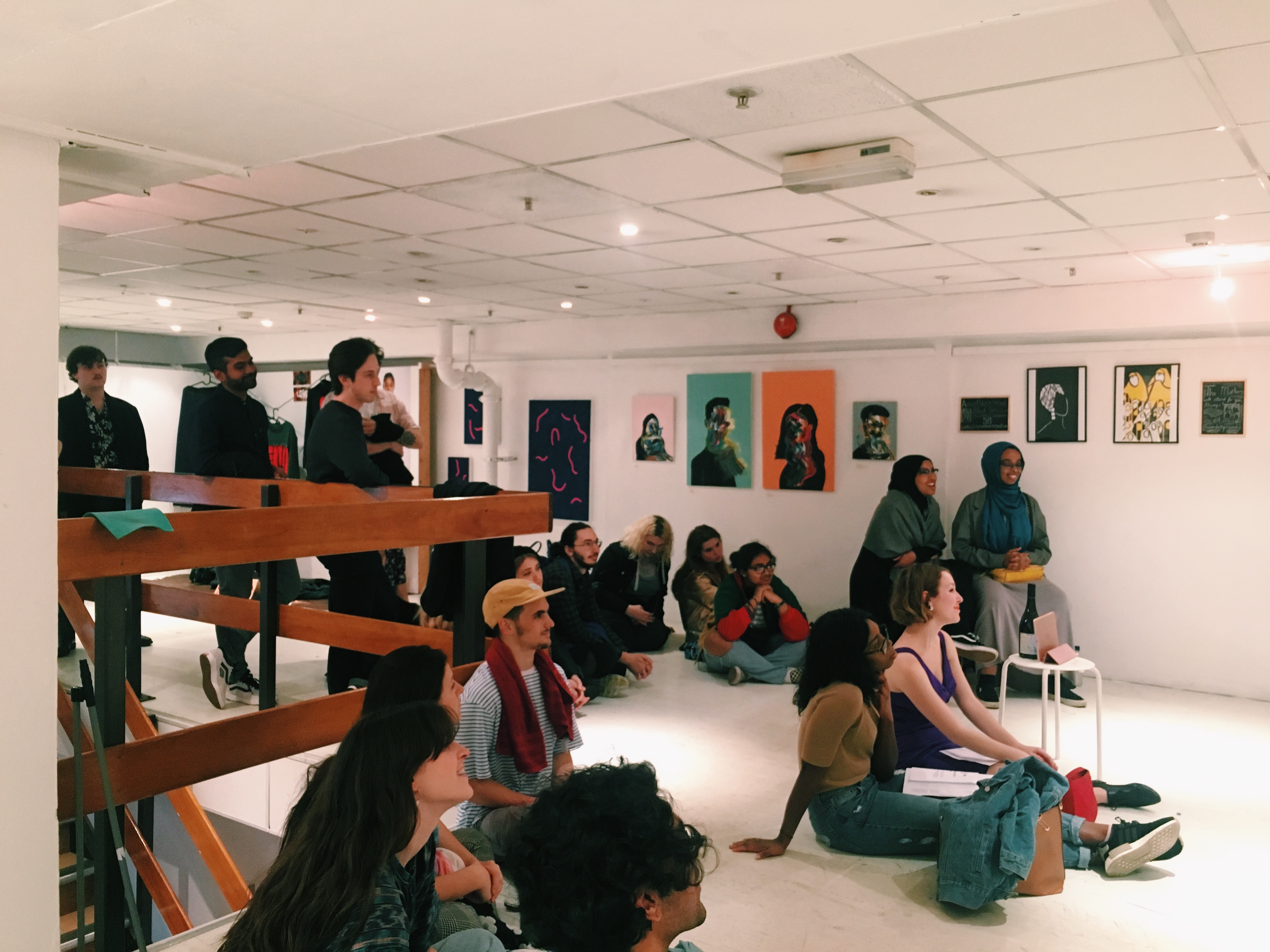 CLASS OF 2019:

Mandisa Apena
Anna Arbiter
Nuura Axmed
Alex Badescu
Lena Bartolomeu
Neeral Bhatt
Marcus Davies
Mamady Diana
Kun Fang
Jakub Fiala
Josephine Glass
Josh Hoffman
Joe Pengelly
Ceridwen Raynor
Kat Terek
Kelly Wu

With a special presentation by neoliberal arts london
Curated by Rosie Mills Eckmire

⬅️⬅️ Back to main site